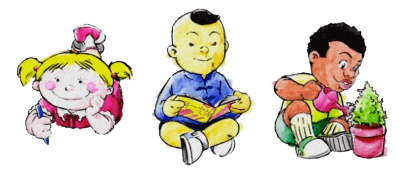 A selection of frequently asked questions by parents looking to enrol their children with JeMMa's.
If you find that your questions are not answered on this page, please feel free to contact us by making an online enquiry or by calling us on our free phone: 0800 536 627.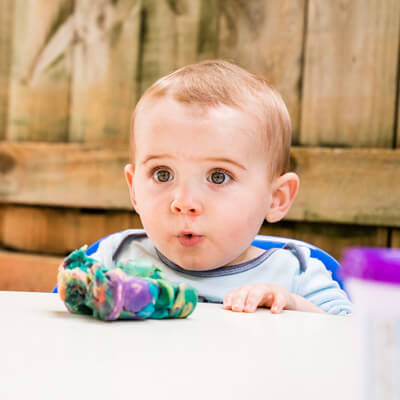 Who are JeMMa's Homebased Childcare?
JeMMa's is a privately owned Early Childhood Homebased Education and Childcare Service, licensed with the Ministry of Education. JeMMa's has been operating in the Greater Auckland area since September 2000. We now have offices in Henderson (servicing Auckland), and Matamata (servicing the Waikato) and Tauranga (servicing the greater Western Bay of Plenty Area, including Waihi, Paeroa, Thames and Hauraki area) meeting their standards and requirements.
What is Homebased Childcare?
Homebased Childcare enables pre-school children to be educated and cared for in the homes of carefully selected Educarers. It is aimed at those who need childcare in an environment that isn't far away from the environment your child experiences at home. Parents want an alternative to childcare centres, and JeMMa's has a ratio of one adult to four children.
What are the enrolment options?
Minimum hours are 9 hours per week.
Fixed enrolled/booked hours: Set days and hours permanently booked
Roster: Hours and days vary from week to week
Casual: On the day bookings
What days and hours are JeMMa's open?
JeMMa's is open 7 days a week 24 hours a day. Overnight and weekend care is available.
How much will it cost?
The hourly rate is negotiated between the parent/guardian and educarer and starts at $5.50 per hour. WINZ subsidies are available to eligible families through Work and Income. JeMMa's subsidy is also available. A Set Up fee of $30 is payable for casual enrolments.
How many children are there in each Educarers home?
There are no more than 4 children at each educarers home, ratios are 1 adult to 4 children and can be made up of 2 children under 2yrs and 2 children over 2 yrs or 4 children over 4 yrs old.
What happens when my Educarer is sick?
Alternative childcare arrangements are organised by the parent/guardian and educarer. JeMMa's endeavour to organise emergency care with other approved educarers in the area at short notice, but it pays for parents to have a backup plan in advance.
What do I send my child with each day?
A packed lunch box with morning tea, lunch, afternoon tea, dinner and bottles depending on the hours they are with their Educarer.
Enough nappies for the duration of each day, plus any creams you are using.
Enough spare clothes for when play and work gets them wet or dirty.
Bed linen – however some educarers provide linen, it is decided on between the families and educarer.
How will I know what my child is learning?
Evidence is documented in each child's portfolio, which is available for you to view and discuss at any time. Family contribution on a regular basis is encouraged, this portfolio is for you to keep once it is full and when your children leave to go to school – it's yours forever!
Who decides which Educarer the children go to?
Parents are provided with all available Educarers; parents meet each of them and decide who their preference is. When both Educarer and Parents are happy, an enrolment can be completed.
Is my child confined to the Educarers home?
Where possible we plan monthly excursions and playdates and/or playgroups with the other Educarers in the area – oh and we subsidies entry fees that are charged for some of our trips like the Zoo making it even more affordable! We also fund children attending outside curricular activity like Mainly Music and the likes.
Take the next step
We have a wide range of trained and certified Educarers for you and your child to meet and choose from.