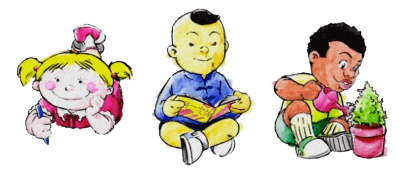 A selection of frequently asked questions by people who are considering becoming a home-based educator with JeMMa's.
If you find that your questions are not answered on this page, please feel free to contact us by making an online enquiry or by calling us on our free phone: 0800 536 627.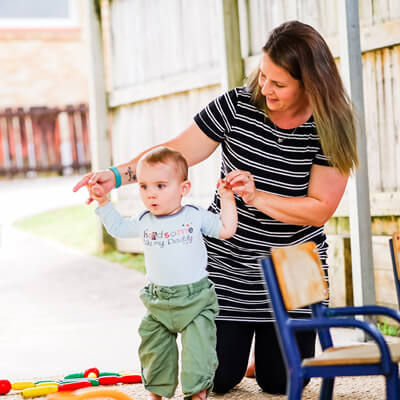 Who are JeMMa's Homebased Childcare?
JeMMa's is a privately owned Early Childhood Homebased Education and Childcare Service, licensed with the Ministry of Education. JeMMa's has been operating in the Greater Auckland area since September 2000. We now have offices in Henderson (servicing Auckland), and Thames (servicing the Thames/Hauraki area) and Tauranga (servicing the greater Western Bay of Plenty Area, including Waihi, Paeroa, Thames and Hauraki area) meeting their standards and requirements.
What is Homebased Childcare?
Homebased Childcare enables pre-school children to be educated and cared for in the homes of carefully selected educators. It is aimed at those who need childcare in an environment that isn't far away from the environment your child experiences at home. Parents want an alternative to childcare centres, and JeMMa's has a ratio of one adult to four children.
Am I employed by JeMMa's?
No, JeMMa's are all self-employed contractors.
Do educators pay tax?
Yes. A contractor tax code is in common with other Homebased Childcare Services throughout the country. JeMMa's Homebased Education and Childcare educators are not employees of JeMMa's. Therefore educators are responsible for any income tax liability reimbursements less their costs incurred in providing that care. This may be either the actual costs, for which full records must be kept, or the "Standard Cost of Care" as set out in IRD's Determination DET09-02, which cover expenses for wear and tear on your home, equipment / resources heating and items required by the Ministry's Regulation Order. educators are advised to put aside at least $5 of every $100 received to meet their tax liability. educators are also responsible for any ACC levies on their income. Contracted educators can set their own rate and establish their own hours.
What qualifications do I need as an educator?
JeMMa's educators range from trained early childhood educators, nurses and teachers, to people willing to have 'on the job' training. All educators hold a current First Aid Certificate. Courses are arranged through our sourced Training Provider at no cost to the educator. All training is offered to maximize your ability to provide Quality Education and Care to the children in your home. Training evenings are organised through JeMMa's and educators are required to attend. Educators can attend community based courses for Professional Development. Training in ECE level 4 is done through Open Polytechnic of New Zealand.
How do educators get selected?
Educators need to demonstrate an excellent command of both written and verbal English, a warm caring personality, experience with children and an awareness of their individual needs. Their homes must comply with the Ministry of Education's (Early Childhood Services) Regulations 2008 and Licensing Criteria for Home-Based Education and Care Services 2008, which requires that each home must have a fenced outdoor area for children to play in and provide a smoke-free, safe, secure and stimulating environment both inside and outside the home. Prospective educators are required to provide three references and a doctor's clearance. All adults over 17 years living in the home are required to have police checks.
How will I get paid?
You will set your own hourly rate and parents will pay you directly.
How many hours do I have to work if I want to become an educator?
JeMMa's arranges childcare 24 hours a day, seven days a week for parents. Our hours are very flexible but, an educator with JeMMa's requires a minimum of nine hours per week. Should you like to take time off during the year, you are required to give parents and JeMMa's two weeks' notice to enable emergency care to be found for the children in your care.
What documentation is expected of educators?
Educators are required to complete all administration tasks required by JeMMa's ie: write daily /weekly learning, events and experiences in children's Portfolios. Daily Health & Safety check documentation. Complete and send weekly time sheets to JeMMa's. Educators are to work with the New Zealand Early Childhood Curriculum-Te Whâriki. To work closely with their parents and develop relationships that benefit the children.
What support do educators get?
Every educator has a Co-ordinator who is a qualified registered teacher, who visits a minimum of once a month and provides them with all resources necessary to care for and educate the children in their care. All our educators have access to the JeMMa's extensive Toy Library via their Co-ordinator.
Our educators do not have to be qualified. A Co-ordinator who is a qualified registered Early Childhood teacher will visit a minimum of once a month to support with Health and Safety compliancy and to discuss the children's day to day activities. Coordinators help plan a learning and care programme for each child with you. All resources pertaining to the children's learning and development plus care needs are discussed. Resources are delivered following the visit and exchanged when the children's needs change. Items such as cots, highchairs, pushchairs, books, puzzles, outdoor play equipment e.g. water play troughs, are available to the children as required. We don't expect our educators or parents to go to any expense, and we pride ourselves on having one of the most extensive toy libraries in the Homebased industry.
How many children can I have?
There are no more than 4 children at each educators home this includes your own preschool children, ratios are 1 adult to 4 children and can be made up of 2 children under 2yrs and 2 children over 2 yrs or 4 children over 4 yrs old.
Am I confined to my home?
Where possible we plan monthly excursions and encourage playdates and/or playgroups with the other educators in your area. We subsidise entry fees that are charged for some of our trips e.g. the Zoo, making it even more affordable for you! We also fund children attending outside curricular activity like Mainly Music, so you can provide families with a wonderful service at no cost to yourself or the parent. This increases your chances of enrolling children.
Join The Team
Contact Us on 0800 536 627 or use our contact form for more information on joining the JeMMa's Team