At JeMMa's we offer parents the chance to enrol their children to learn and play in a nurturing homebased environment.
Our group of well-trained, in-home educators offer a unique and flexible service for parents who want to set their children up to love learning and have fun.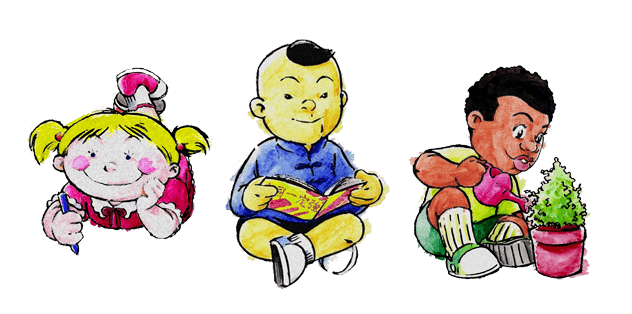 I've started working with Jemma's recently and I'm glad to join this wonderful team. Rose is the best coordinator one can ever have. Kids also await her visit as she's their Santa (who comes every month) and brings in new resources. Working at home means my kids can stay home during school holidays and also having to play with the little ones. Thank you for having me on board.
Sana
I'm with Jemma's for 4 years now and I am very grateful for the support that they provided for all the educators and children especially during the lockdown. Constant follow up with parents like simple text asking how are we doing is heart melting 😍. I would also like to congratulate all the staff for doing a great job during ERO visit. Hats off guys!
Ythel
Brilliant home based childcare service! My son attends and he really enjoys going. His lovely carer and his amazing co-ordinator are always coming up with new and creative activities for him. It's great having him in a home based environment as well – definately recommend Jemmas to anyone considering them!
Laura
I have my little boy with Amber in Papamoa. Amber has been the most wonderful, supportive and loving carer for Beau. He loves his time at Amber's and especially his time with little Evie. I cannot recommend Amber and Jemma's enough. The process to sign up, and establish a good routine (and deal with my first time Mum leaving first bub at care nerves) has been superb. Thank you for everything x
Rebecca
Kia Ora. I'm new to my role as a Co-ordanarior with JeMMas and loving every moment. Such a great support for Educarers, families and our children. Jemmas in home education programme that fits well with my philosophy. I love the one on one that our children receive.
Rose
My daughter has been going to Jemmas home based child care for a few months now, and it has been the best few months! Rebecca has been so wonderful and patient and supportive with me and Storm. So grateful for everything Jemmas has done for us!! Best experience ever!!
Aana
My daugher Abbie LOVES her educarer Janine. She is so happy, and it's lovely to know she is getting the one on one attention she wouldn't get in a big centre.
Jessie
Taking enrolments now!
If you are interested in enrolling your child with JeMMa's, contact us today on 0800 536 627 to set up a meeting with an educator in your area. Our service is set up to accommodate everybody.